Remember Y & T? I asked a few of my friends who like or appreciated 80's rock and metal and I was floored how many had never heard of them, especially when you consider many of the biggest acts to come out of the 80's became popular by opening for Y & T, including Metallica and Mötley Crüe.
Well, it's their loss. I remember it all and so do the many bands and performers you have heard of that say Y & T was a major influence on them, such as Lars Ulrich of Metallica, who stated in the 2009 film "Anvil!: The Story of Anvil" that he chose to become a musician after watching Yesterday & Today (Y & T) perform at a club in L.A. in 1980, saying: "That was the turning point for me wanting to play music…You could tell that they loved what they were doing." And judging by their performance at the intimate Aladdin Theatre (capacity -620) in Portland, Oregon on Friday, March 16, 2018, they still do.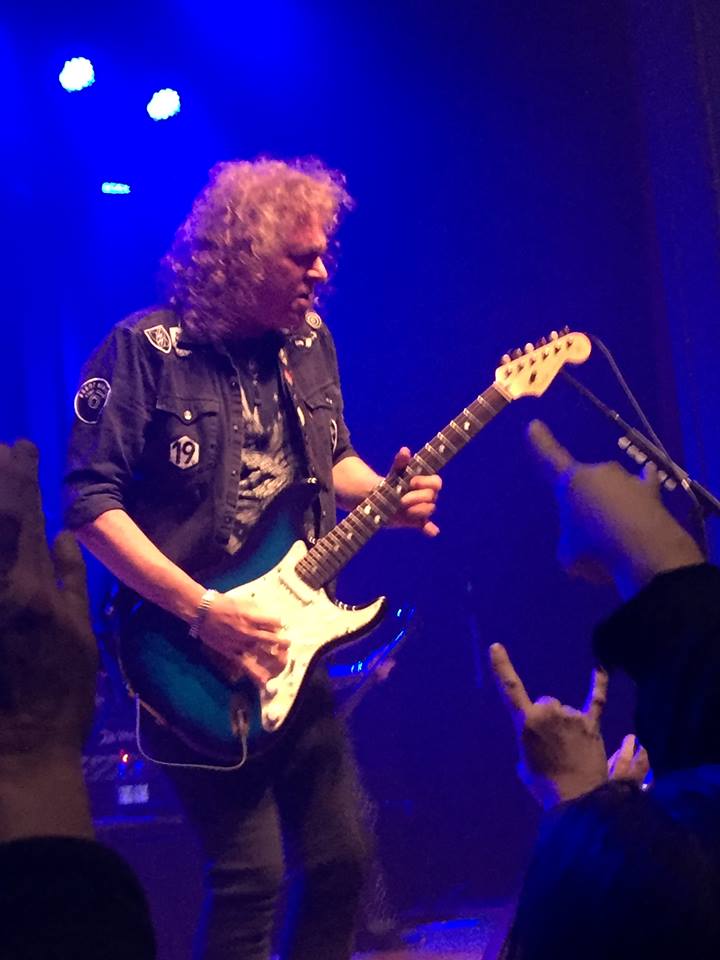 The band has gone through many lineup changes since the early 70's, with the lone mainstay from their classic lineup being lead guitarist and singer Dave Meniketti. Sadly former Y & T rhythm guitarist Joey Alves died last year, original drummer Leonard Haze passed away in 2016 and bassist Phil Kennemore died in 2011. I thought about this as Y & T performed "Lonely Side of Town" from the Mean Streak album… "It's a cold, cold city when you're out there on your own."
Click Here to view more photos
Backing up Meniketti in Y & T today is rhythm guitarist and backing vocalist John Nymann, bassist Aaron Leigh and drummer Mike Vanderhule. These guys made me think of the Netflex documentary 'Hired Gun'… they are consummate side players who kill it show after show.
When you are the sole remaining member of a classic band, most of the attention will come your way and Meniketti didn't disappoint. At age 64, experience matters and his underrated guitar solos rival the greats who have received most of the accolades from that period of music.
The setlist for Portland included opening with "Black Tiger" and METAL SHOP staples "Mean Streak," "Lipstick & Leather," and "Contagious." Checking Setlist.fm, Y & T has mixed it up on this tour, taking requests from the audience that has left some favorite songs out, including "Don't Stop Runnin'" which they had played only once this year before this show. The bummer was "Midnight In Tokyo" was left out for us.
My cohorts and me left the Y & T show impressed and a bit perplexed this band didn't receive more widespread acclaim back in the day. It was a great performance by seasoned musicians and left us wanting more.
Click Here to view more photos
Y & T returns to their hometown San Francisco, California to play the historic Fillmore on March 24th, then a short break before returning to the road for dates in California and Nevada through the end of April.
Photos courtesy of Mike Koreski.